"This post contains affiliate links, and I will be compensated if you make a purchase after clicking on my links."
Is Salt Water Taffy Keto friendly? Several individuals on keto that have a sweet tooth want this answer. Let us find out and learn more below.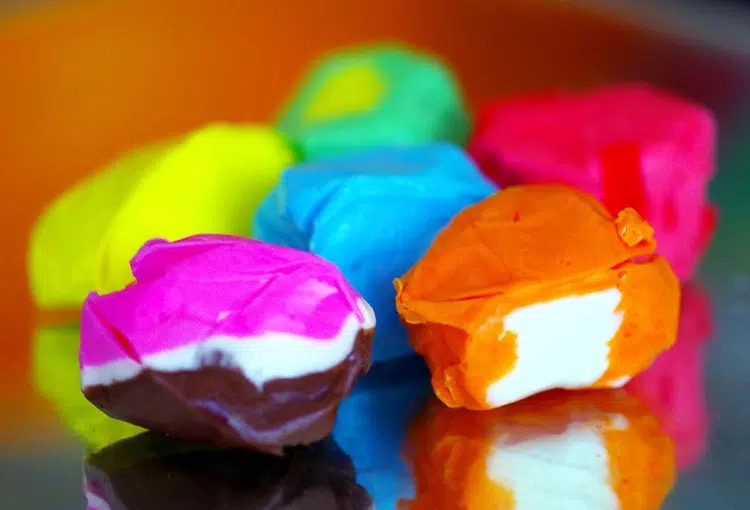 What is Salt Water Taffy?
Salt Water Taffy is a popular chewy and soft candy. It originated in the late 1880s on the boardwalk shores of Atlantic City, New Jersey. The taffy got its name, Salt Water Taffy, in 1883 when a candy shop got flooded with water from the Atlantic Ocean. The salty water from the seashore washed over all of the candy. Therefore, the owner named them Salt Water taffy.
Nevertheless, the actual recipe of the candy does not include saltwater from the ocean. The taffy contains sugar, corn syrup, cornstarch, butter, salt, water, flavoring, and coloring.
Sweet Candy Company is the first company to make a gourmet version of the taffy under the brand name Sweet's. However, several other companies have started making gourmet saltwater taffy over the years.
Nutritional Information of Salt Water Taffy
Seven pieces of Sweet's Salt Water Taffy weighs 42.0g. They contain 38g of carbohydrate, 23g of sugars, 1.999g of fat, 1.499g of saturated fatty acids. Furthermore, you do not get fiber and other nutrients in the taffy. The amount of net carbs is 38g.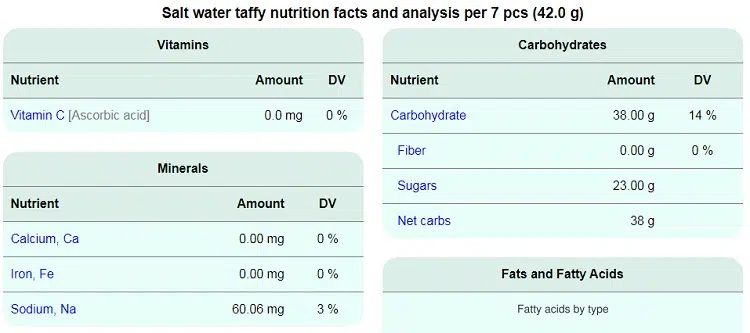 Can You Eat Salt Water Taffy on Keto?
Is Salt Water taffy Keto friendly? No, it is not. As the taffy is high in net carb (i.e., 38g out of 42g), you must avoid it while on the keto. In addition to this, this highly-processed candy also has fructose corn syrup.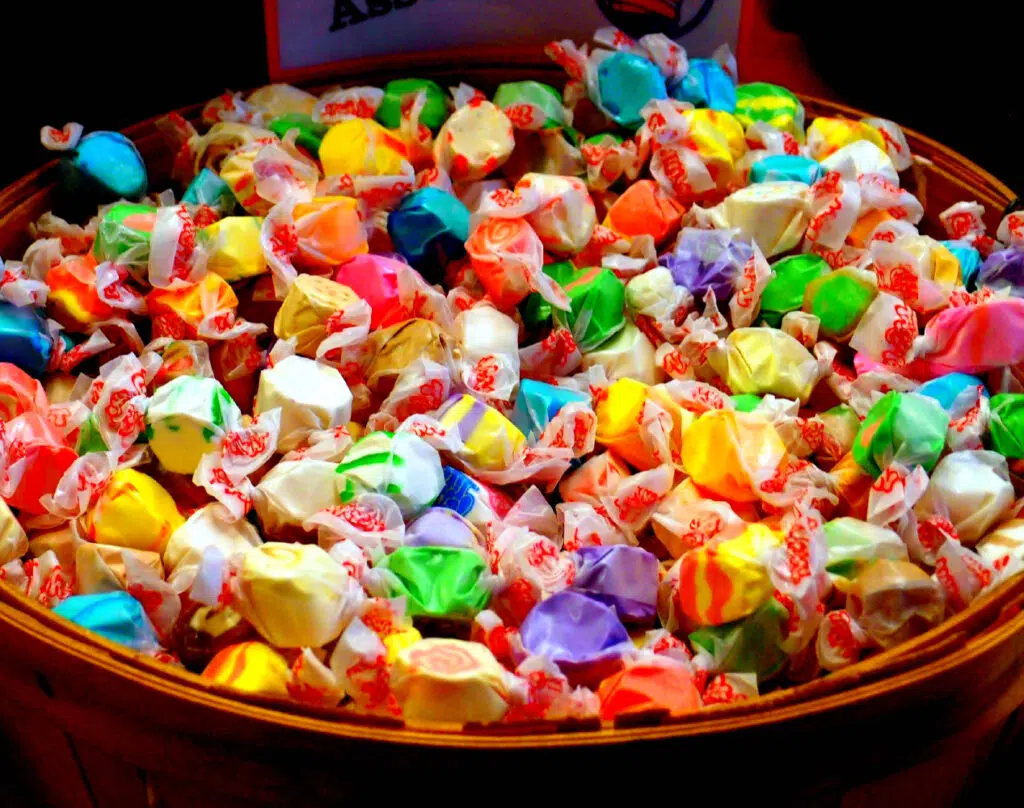 Keto Alternatives for Salt Water Taffy
Being on keto diet doesn't mean you can't enjoy candies. But if you are craving for Salt Water Taffy, you can try these as alternatives: