"This post contains affiliate links, and I will be compensated if you make a purchase after clicking on my links."
Several people on keto want to know – is parsley keto friendly? It is a powerful herb known for various health benefits. But does it suit the keto lifestyle? This post answers these questions. However, before that, let us learn what exactly this herb is.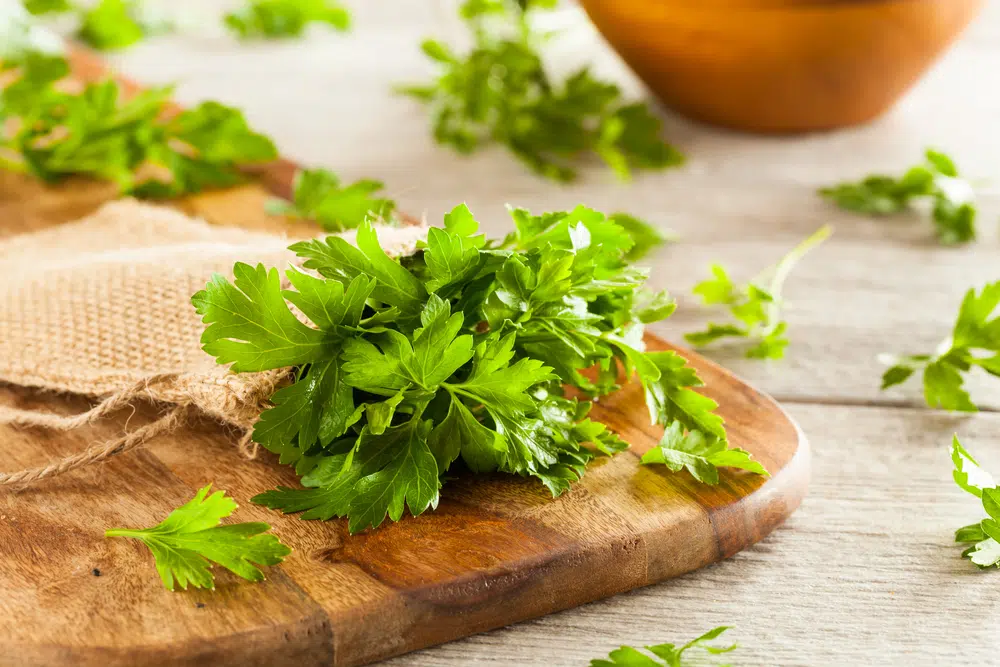 What is Parsley?
Parsley, also known as Garden Parsley, is a flowering plant that belongs to the Apiaceous family. The plant is native to Lebanon, Turkey, Greece, Spain, Cyprus, Israel, and several other eastern and central Mediterranean regions.
Parsley leaves are used to garnish various recipes. People chop and sprinkle them on top of different food dishes. Nowadays, people use Parsley leaves in several American, Mediterranean, Middle Eastern, and Brazilian cuisines.
They go especially well with potato, rice, and meat dishes. Besides fresh leaves, parsley seeds also have culinary uses. They give aroma and flavor to different food dishes. It elevates the flavor of soups, salads, and fish recipes.
Parsley is also renowned for its nutritional value and health benefits. Several studies conclude that Parsley helps with heart and kidney health and reduces blood sugar levels. After all, it is rich in Vitamin A, C, and K.
Nutritional Information for Parsley
60g of fresh Parsley gives you 22 calories, 3.7mg iron, and 332mg potassium. You also get 3.8g of total carbohydrates, out of which 2g carbs come from dietary fiber and 0.5g carbs from sugar. The 60g Parsley also gives you 1.8g protein, 0.5g total fat, and 83mg calcium.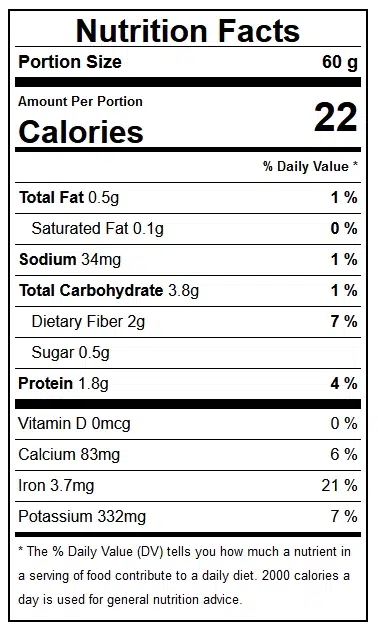 Can We Eat Parsley on Keto?
Is Parsley keto friendly? Yes, Parsley is a keto friendly food. The serving size of 60g fresh Parsley will give you 3.8g of total carbs, out of which, 2g carb comes from dietary fiber.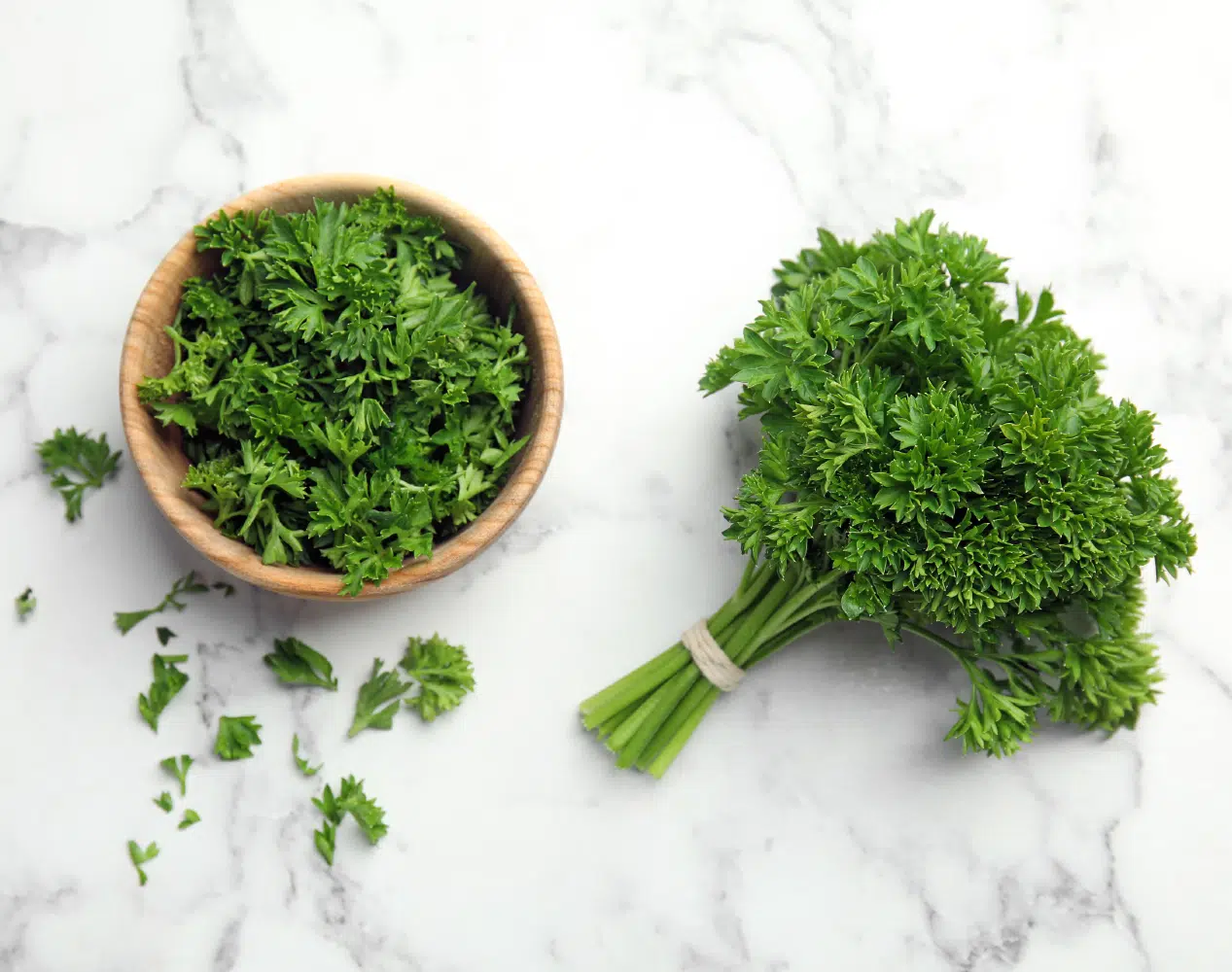 The net carb count in Parsley per 60g is 1.8g. You also get fat and protein. Furthermore, Parsley also has immune-boosting and anti-inflammatory properties. Therefore, we can say it is an excellent keto friendly food.
Where to Get Our Favorite Parsley?
You can buy fresh Parsley from your local vegetable stores or supermarket. Nevertheless, Parsley flakes for culinary uses are readily available on Amazon. The top three options on Amazon include: