"This post contains affiliate links, and I will be compensated if you make a purchase after clicking on my links."
Did you just switch over to a Ketogenic diet? It is overwhelming for most people. Nonetheless, you have be aware of what you put into your diet. Learn the amount of carbohydrates, fat, and protein you get from your food. This post finds out – is Al Pastor keto friendly? Read until the end before eating this well-liked Mexican dish.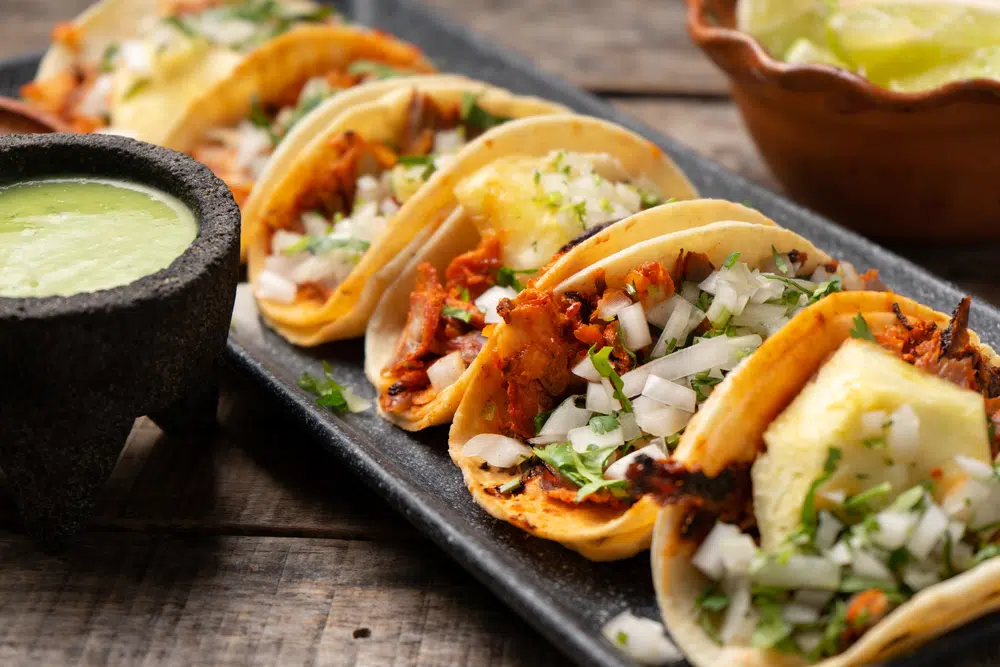 What is Al Pastor?
Al Pastor is a renowned traditional Mexican recipe in Central Mexico. The dish contains marinated and seasoned pork meat. More precisely, it is a taco with grilled pork.
Lebanese immigrants brought this cooking method to Mexico. And the preparation of the Al Pastor is straightforward. You marinate the pork in spices, dried chilies, achiote paste, and pineapple.
The marinated pork is cooked slowly on gas or charcoal flame. Thereafter, it is shaved off with a knife to make tacos. People generally serve it with sliced pineapple and finely chopped onions.
Nutritional Information for Al Pastor
The nutritional facts of the Al Pastor recipe could slightly vary depending on its ingredients. One serving of an Al Pastor pork dish weighing 134g gives you 342 calories. Additionally, you get 3.9g of total carbohydrates, out of which, 0.7g carb comes from dietary fiber.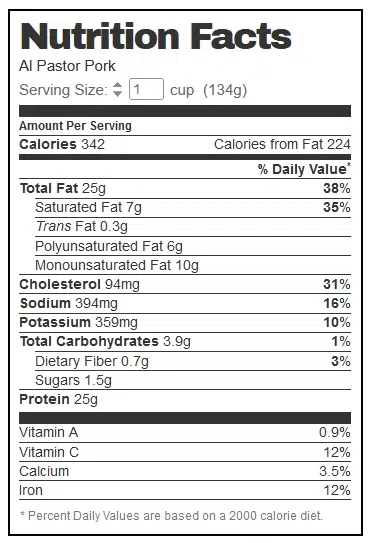 Al Pastor also gives you 25g of protein and fat. And it is also rich in Vitamin C, Iron, and Calcium.
The above Al Pastor recipe contains pork shoulder as the main ingredient. It also has orange juice, olive oil, salt, garlic, jalapeno, and onion. Nevertheless, let us find out, is Al Pastor keto friendly?
Can I Eat Al Pastor on Keto?
Undoubtedly, you can eat Al Pastor on keto. One serving (134g) of Al Pastor will only give you 3.2g of net carbs. Apart from this, you get 25g of fat and protein. Therefore, it is an excellent food for your keto diet.
Remember, a perfect Keto diet must give you low carbs, high fat, and a moderate amount of protein.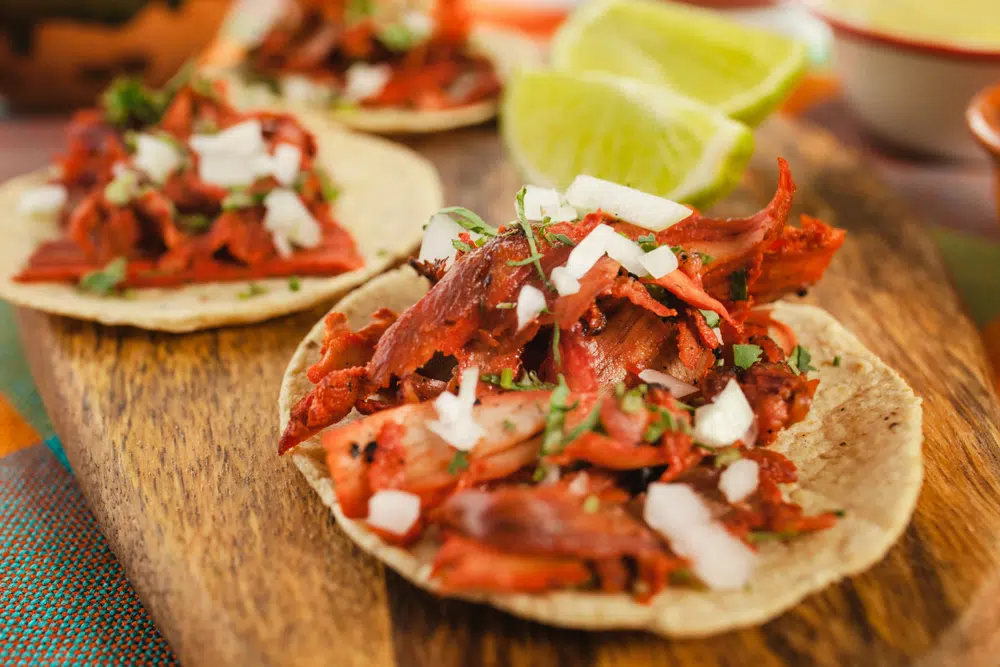 Where to Get Al Pastor?
Al Pastor is readily available in all Mexican restaurants worldwide. Over the years, it has become a popular street food in the USA. But you can also prepare it at home. You can buy the following items to prepare Al Pastor at home: