"This post contains affiliate links, and I will be compensated if you make a purchase after clicking on my links."
Is cod fish keto friendly? Let's find out if people can enjoy this source of protein while on the keto.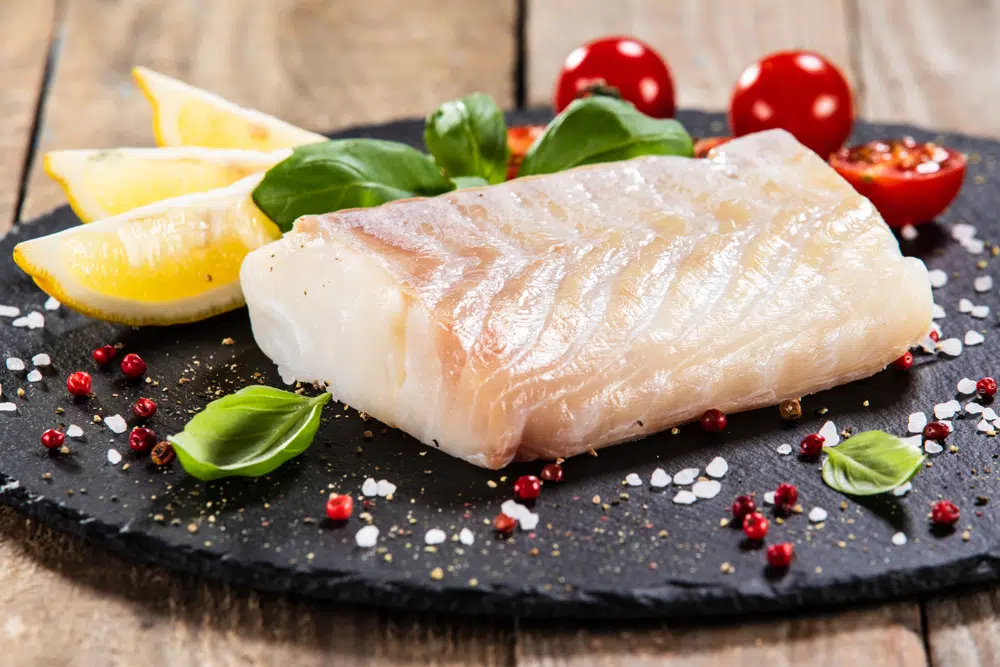 What Is A Cod Fish?
A cod is the common name for a fish belonging to the Gadidae family. It has a firm, white meat that can be prepared by frying, grilling, steaming, baking and even broiling.
There are two main types of cods: Atlantic cod and Pacific cod. Atlantic cods are found in the cold waters of the North Atlantic ocean while Pacific cods are found along the Pacific Ocean costs of North America, Asia and Russia.
Nutritional Information For Cod Fish
There are different kinds of cod. But for this post, we will be analyzing the Atlantic cod's nutritional information.
One serving of cod fillet (180g) has 189 calories, 1.5g of total fat and no carbs. It has 439mg of potassium and 140mg of sodium. Additionally, it is rich in protein and has 41g of protein per serving.
Is Cod Fish Keto Friendly?
Yes. The most common types of cod, Atlantic and Pacific, are both keto friendly. They have no carbs, are a good source of protein and are rich in nutrients needed for a healthy keto diet.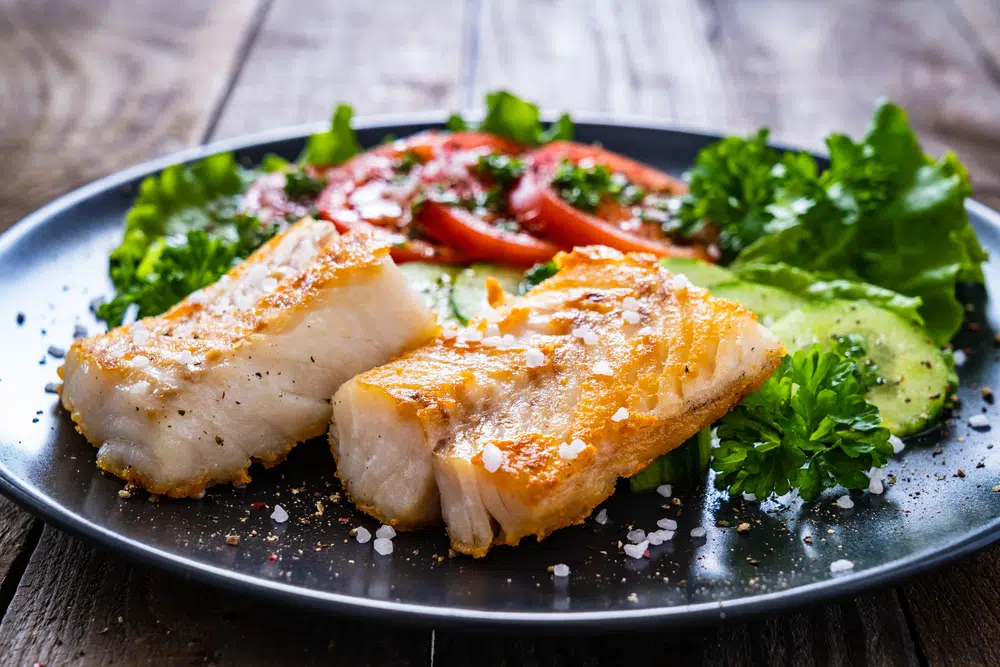 Where To Get Cod Fish?
You can buy fresh cod at your local grocery store or at a fish market. Additionally, you can also buy the following on Amazon: