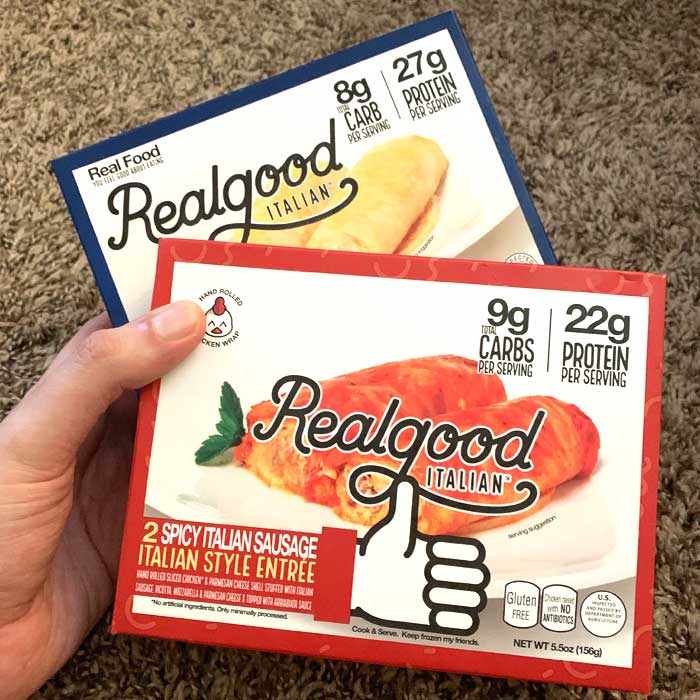 Real Good Foods recently launched their new flavors of Italian entrees and they are delicious!
Chicken Parmesan and Chicken Alfredo are currently out in stores, but they also just added two more — Italian Sausage and Spinach Ricotta.
What better way to give a lucky follower the chance to try these than with a giveaway!
Enter on this Instagram post — I promise it's SUPER simple!
This giveaway ends on 9/20 at 11:59 PM EST! Get your entries in before the cut-off.
In addition, RGF is also hosting a sweepstakes with an awesome prize — an all-expenses paid trip to Italy for you and a friend! This information is located at the bottom of the post.
Best of luck, friends!
How to support No Bun Please
If you found this helpful, consider purchasing an e-book, using a coupon code or sharing this post on social media! I greatly appreciate it.
Dom Geracia is a long time Keto diet follower who is passionate about simplifying the low carb lifestyle for beginners. When he's not posting yummy food pics on Instagram, you can likely find him cuddling the nearest cat or guzzling down (yet another) iced coffee.
You may also be interested in ...