by Dom Geracia
Bacon has always been a staple in my diet and while in the past it has gotten a bad rep, I am glad that the whole keto/ancestral community has embraced fats like these back into our diets.
Unfortunately, I have noticed that many people don't utilize the rendered fat after it's cooked.  Growing up, my mom collected this stuff in an old coffee can and threw it out when it was full.  Had I known what I know now, I would've made great use of this liquid (sometimes solidified) gold!
Bacon grease can be used in so many different ways! It's awesome for sautéing veggies and frying eggs! Some people even use it as a skin moisturizer (I haven't).  But my favorite way to use leftover fat is to make bacon mayonnaise!
This stuff is delicious on just about everything.  I love to mix it with hard-boiled eggs and bits of bacon for an out-of-this-world egg salad!  Bacon Mayonnaise is awesome on top of a bun-less burger and also a great vehicle for veggies like celery and, broccoli and carrots.
Just remember, when you make that bacon, don't throw out that precious fat!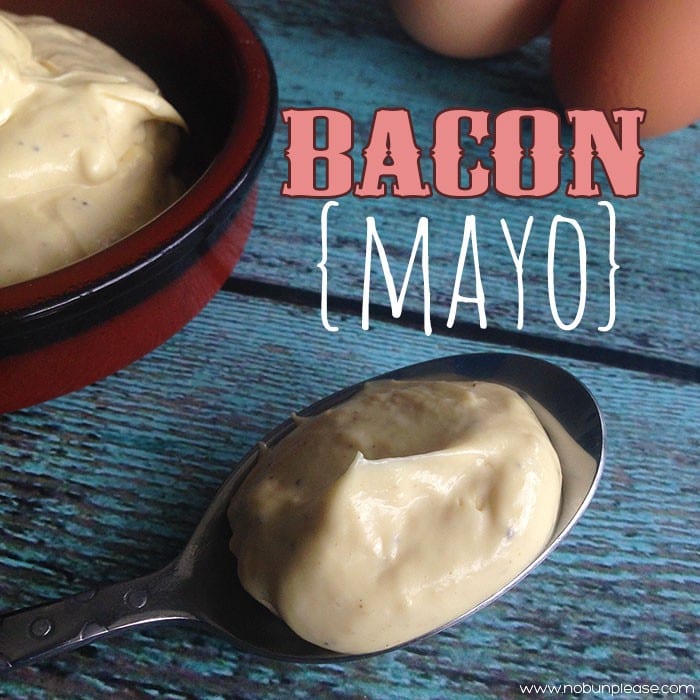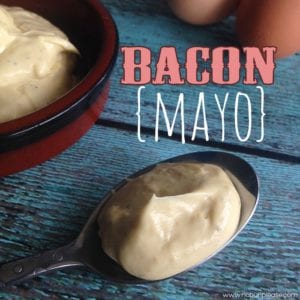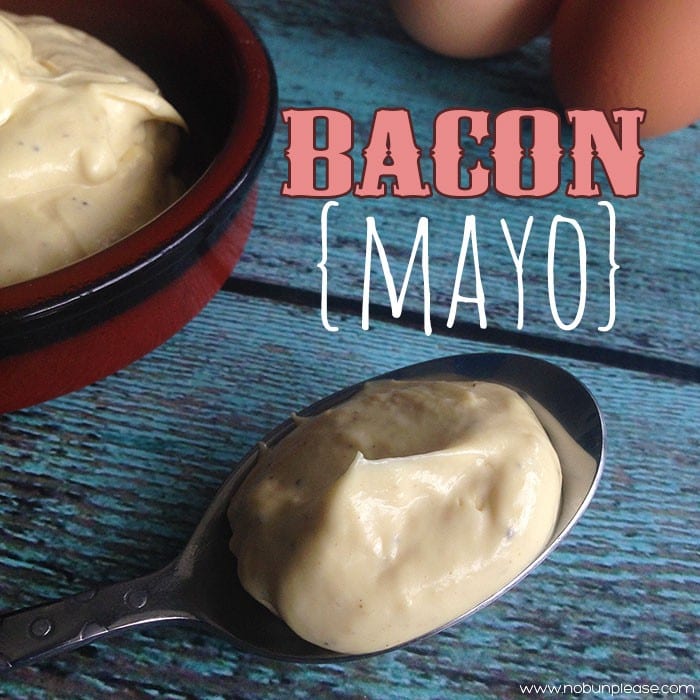 Ingredients
1/2

cup

bacon fat

liquid, but not hot

1

egg yolk

1

tsp

lemon juice

freshly squeezed

1

tsp

Dijon mustard

1/2

tsp

honey

1/2

tsp

salt

1/2

tsp

pepper
Instructions
Whisk together egg yolk, Dijon mustard, honey, lemon juice, salt & pepper.

Add to liquified bacon fat.

With an immersion blender, blend until creamy (should take very little time)

Store covered in refrigerator for up to a week.
How To: Mayonaise with an Immersion Blender
What is your favorite recipe using bacon? Comment below!

Dom Geracia is a long time Keto diet follower who is passionate about simplifying the low carb lifestyle for beginners. When he's not posting yummy food pics on Instagram, you can likely find him cuddling the nearest cat or guzzling down (yet another) iced coffee.
Posted 03/07/2014
Never miss a post!
Get e-mail updates sent directly to your inbox.