"This post contains affiliate links, and I will be compensated if you make a purchase after clicking on my links."
As a self-proclaimed cheese-a-holic, it can be daunting and even scary to cut dairy from your diet. Whether you have a lactose intolerance or are just experimenting with removing dairy products for weight loss, here is a list of my favorite dairy-free, keto recipes that should help get you started.

Chicken Crust Pizza
This chicken crust pizza recipe is not only low carb, it's also free of gluten, dairy, and nuts! It's a very neutral tasting crust, so it pairs well with strong, rich toppings. Best of all, you probably already have all of the ingredients needed in your kitchen.
I usually top my crust two ways:
as a Chicken Parmesan with tomato sauce, shredded mozzarella and Parmesan
as a Buffalo Chicken Pizza with buffalo sauce, cheddar cheese, blue cheese and ranch
Being able to enjoy pizza and still lose weight has been an absolute game changer for me.
One entire chicken pizza crust comes out to:
542 calories
20g fat
3g carbs
63g protein
Recipe: Chicken Crust Pizza by No Bun Please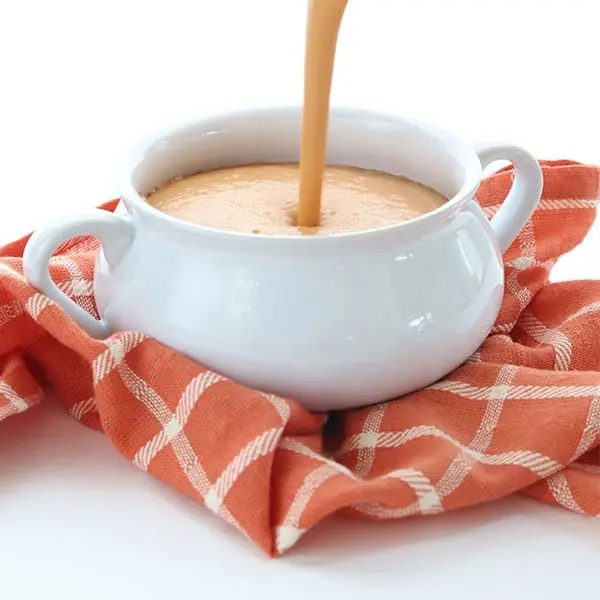 Roasted Tomato Bisque
This Roasted Tomato Bisque from All Day I Dream About Food is perfect for a rainy day! You may be surprised to learn about the secret ingredient that gives this comforting meal it's creaminess. Nope, it isn't sour cream or cream cheese. Think a little more green...
For one cup of this creamy tomato bisque:
94 calories
8g fat
7g carbs
3g fiber
4g protein
Recipe: Roasted Tomato Bisque by All Day I Dream About Food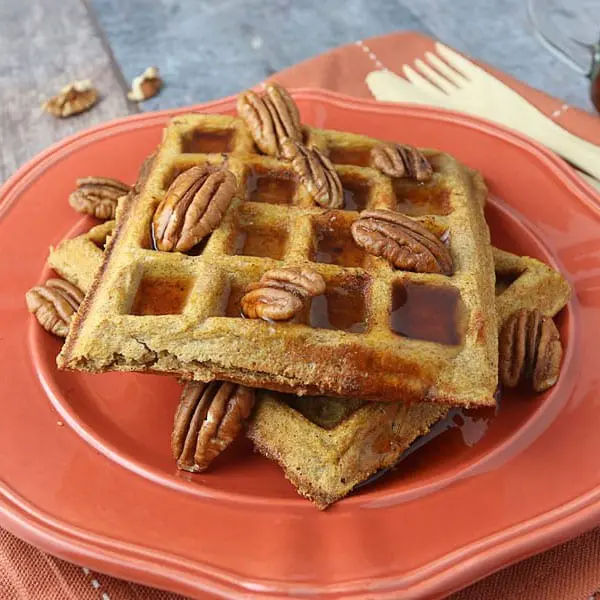 Pumpkin Pie Spiced Waffles
You had me at pumpkin pie! Who knew that you could lose weight eating waffles?
The Pumpkin Pie Spiced Waffles from ruled.me are the perfect blend of comfort and spice. These gluten free low carb waffles are served best with a drizzle of warm almond butter -- yummy!
Each recipe will yield 2 servings and the nutrition breakdown comes out to:
296 calories
22g fat
13g carbs
6g fiber
7g net carbs
14g protein
Recipe: Pumpkin Pie Spiced Waffles from ruled.me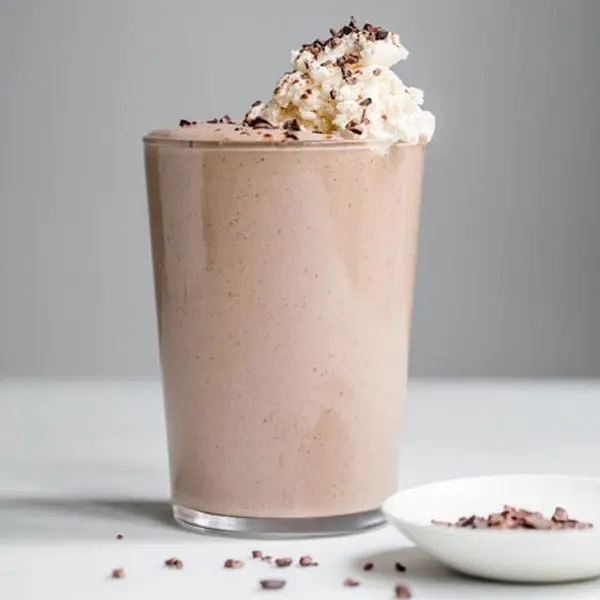 Chocolate Coconut Smoothie
This Chocolate Coconut Smoothie is the perfect compromise when you want something delicious but also healthy. You won't believe how creamy this one gets!
Sometimes I like to add frozen strawberries -- so good. It tastes just like a chocolate covered strawberry.
One serving of this creamy Chocolate Coconut Smoothie comes out to:
510 calories
23g carbs
16g fiber
7g net carbs
12g protein
Recipe: Low-Carb Chocolate Coconut Smoothie by KetoDiet App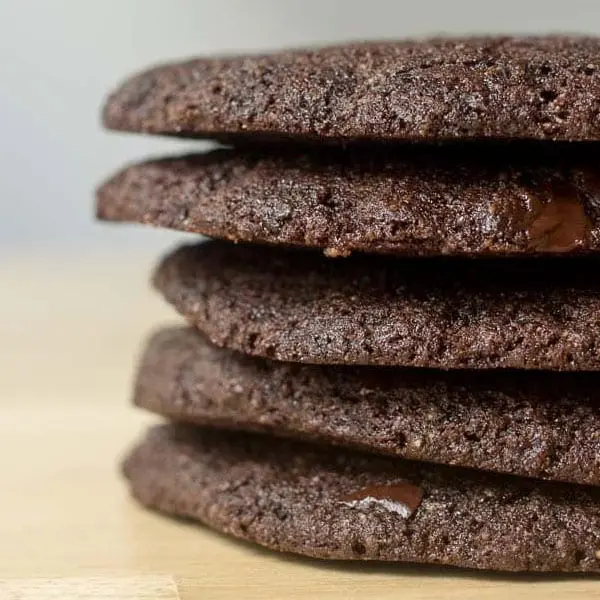 Triple Chocolate Cookies
For a true chocolate lover, the Triple Chocolate Cookie recipe from Joy Filled Eats will not disappoint. These coookies are huge -- you can easily make smaller servings and have a stash of yummy keto friendly cookies ready to go!
Bet they'd go great with a dairy-free ice cream or dipped in a cold glass of almond milk.
For one huge Triple Chocolate Cookie, you're looking at:
227 calories
21g fat
10g carbs
5g fiber
5g net carbs
8g protein
Recipe: Triple Chocolate Cookies by Joy Filled Eats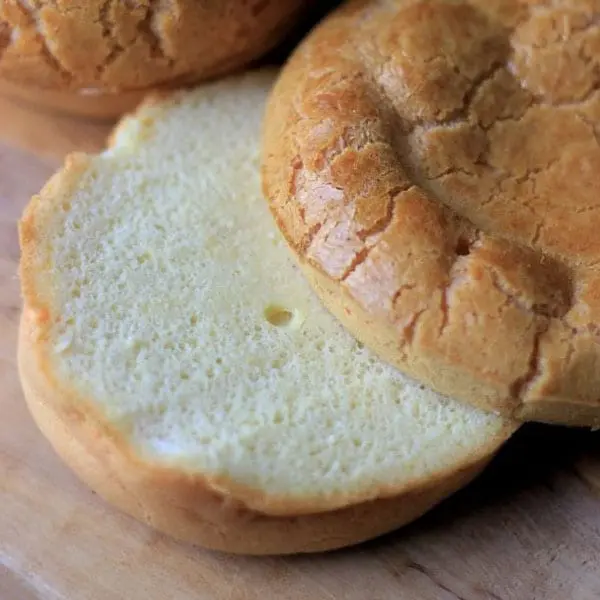 Ultimate Keto Buns
Everyone loves a bunless bacon burger, but have you ever wanted a bun to go along with it? These Ultimate Keto Buns from My PCOS Kitchen fit the bill and are dairy/gluten free.
Be creative! This recipe could be baked into a full loaf or even into hotdog buns.
Each batch makes 6 buns and has:
230 calories
21g fat
4g carbs
2g fiber
2g net carbs
8g protein
Recipe: Ultimate Keto Buns by My PCOS Kitchen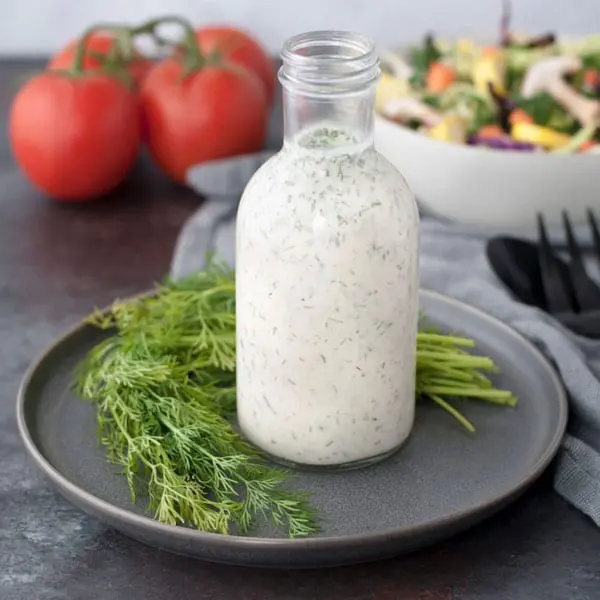 Ranch Dressing
Let's be honest, who doesn't love ranch dressing? Most are made with buttermilk, but this recipe is clear of all dairy.
This low carb ranch dressing recipe reminds me of the types you get at pizza shops -- perfect for dipping just about anything!
For 2 tablespoons, this ranch comes out to:
122 calories
13g fat
3g carbs
0g protein
Recipe: Ranch Dressing by Peace, Love and Low Carb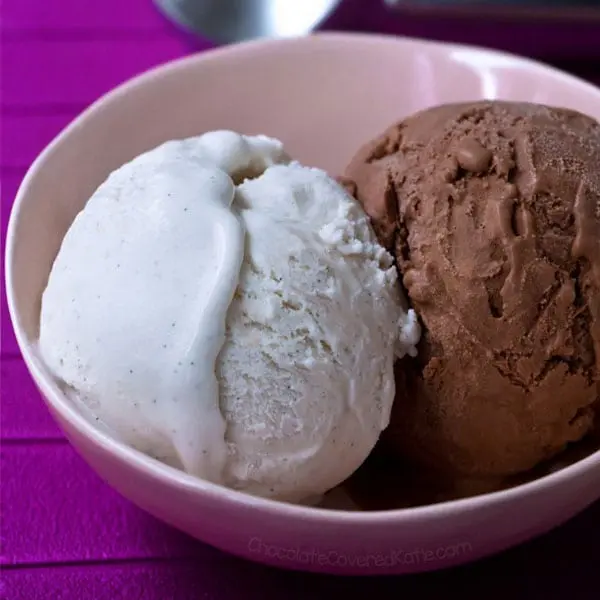 Keto Ice Cream
All it takes is 4 ingredients to make this amazing Keto Ice Cream from Chocolate Covered Katie. This recipe uses coconut milk in place of heavy cream as the base and is perfect for following a dairy-free ketogenic diet.
Recipe: Keto Ice Cream by Chocolate Covered Katie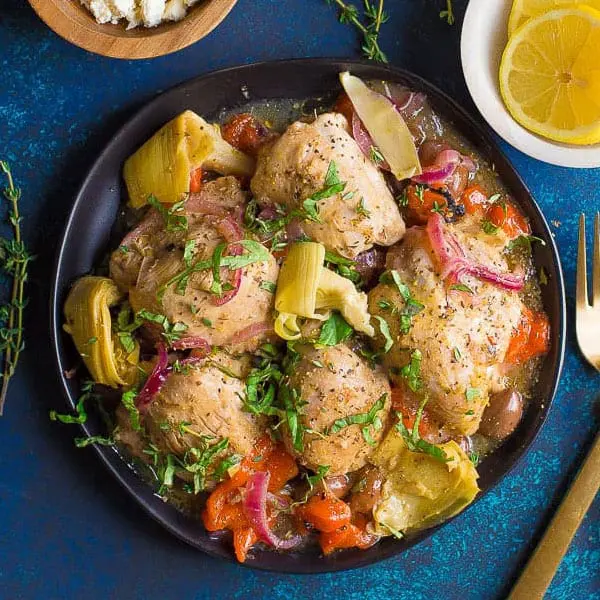 Greek Chicken
This Greek Chicken from Wholesomelicious is layered with Mediterranean flavors and I can't get enough of it! Preparation methods include using the Instant Pot or a slow cooker.
Obviously you'll need to forego the optional feta cheese. This recipe is totally delicious without it!
Leftovers are great shredded over a salad or chopped into a wonderfully aromatic chicken salad. You can't go wrong with this recipe.
The macros for ⅙th of this recipe come out:
452 calories
36g fat
4g carbs
1g fiber
3g net carbs
26g protein
Recipe: Greek Chicken from Wholesomelicious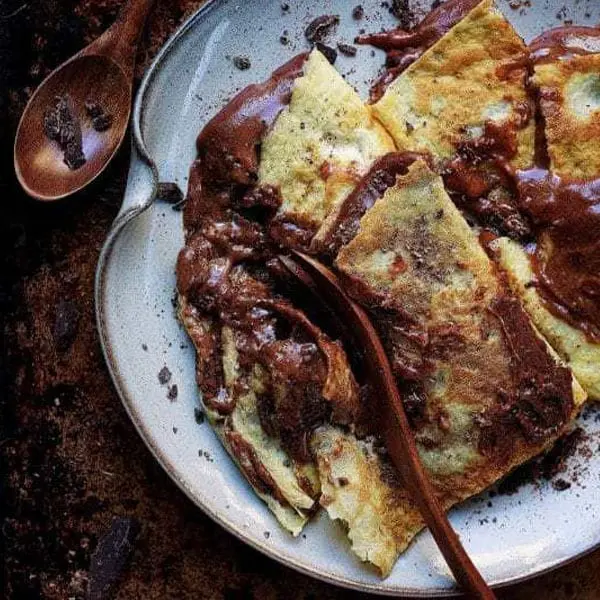 Chocolate Almond Butter Crepes
How incredible do these Chocolate Almond Butter Crepes from I Heart Umami look? I could totally see myself getting up early on the weekends and whipping these up.
To switch it up a little bit, I'd top these with some toasted, crushed hazelnuts and a dallop of coconut whipped cream. What an indulgence -- every bite is a true delight!
For 1 six inch crepe, the nutritional breakdown is:
217 calories
21g fat
4g carbs
1g fiber
3g net carbs
6g protein
Recipe: Chocolate Almond Butter Crepes by I Heart Umami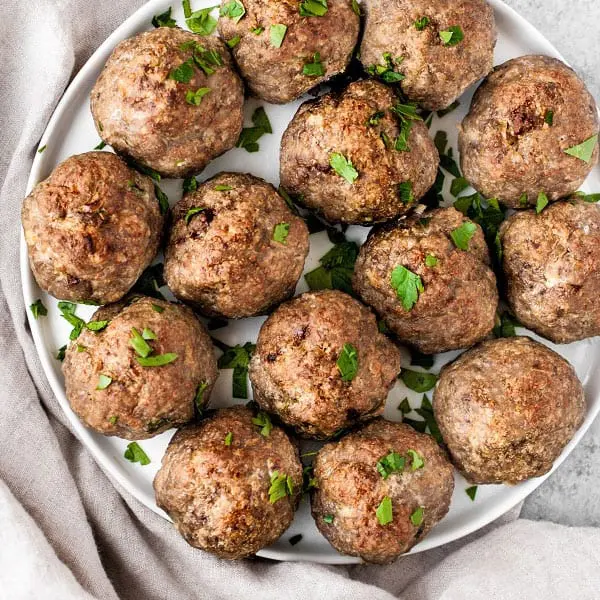 Dairy Free Keto Meatballs
A good, dairy free meatball is hard to find. These Keto Meatballs from Real Balanced are legit and won't disappoint!
Add them alongside your favorite low carb pasta substitute or chop them up as a topping on your favorite pizza. They're also great for meal prep and should work with just about any meal plans.
Recipe: Keto Meatballs by Real Balanced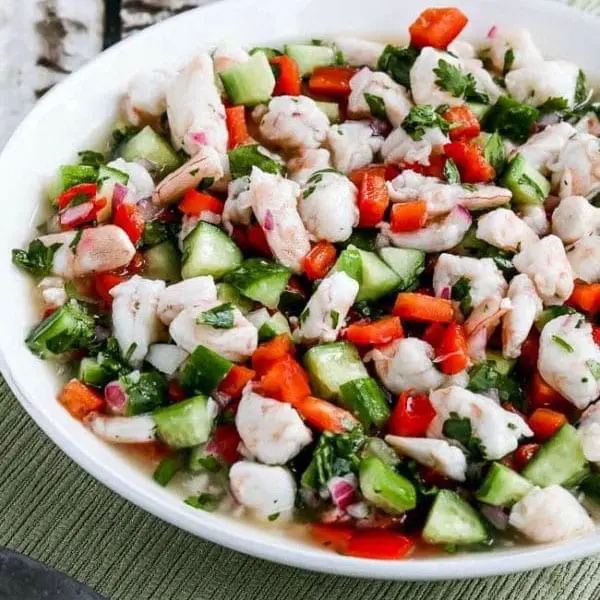 Shrimp Ceviche
Looking for something fresh with a pop of flavor? Try the Shrimp Ceviche from Kalyn's Kitchen -- it's really great!
For a twist, serve this recipe on an avocado sliced in half or add in pieces of crispy bacon just before serving.