"This post contains affiliate links, and I will be compensated if you make a purchase after clicking on my links."
This recipe holds a special place in my heart. The moment I realized that I needed to make a blog was when I was consuming a delicious and bunless corned beef sandwich. When I first took a bite, I was immediately transported back to that St. Paddy's Day. This Keto Reuben Casserole is comforting and filling - perfect for this time of year.
You know, I wasn't always a corned beef fan. In fact, growing up, I mostly only ate chicken and an occasional beef burger. Oh, and bacon, of course. Oh how the times have changed. I am very much a meat-eater now, though I do still enjoy veggies. This casserole has sauerkraut mixed in (if you're trying to eat a veggie at every meal like me) but it would be perfect alongside a scoop of mashed cauliflower.
Originally, this recipe was made as a dip. In fact, I took it to the first official Steeler's game party of the season with some celery and rye bread for the non-keto-ers. It wasn't until one of my friends (also doing a low carb diet) started eating it alone that I thought of turning it into a casserole. It was a hit as a dip, but I enjoyed the small remainder for lunch the next day. Perfect.
The caraway seeds are mostly optional, but they add that small bite that traditional rye bread would add. I quite enjoy them!
As far as corned beef goes, I simply went to my deli and got it from there. I didn't have enough time to slow cook a corned beef. Canned was an option, but I think the deli worked out extremely well (check the carbs on the brand, I found one at zero carbs, but there were a few with a couple).
Like I mentioned earlier, this Keto Reuben Casserole can be served as is or as a dip. It has been tested both ways, and there were no disappointments!
Macro/Nutrition: For ⅛ recipe, this come out to roughly 360 calories, 5 carbs, 3 NET carbs, 25 grams of fat, 2 grams of fiber and 14 grams of protein per serving!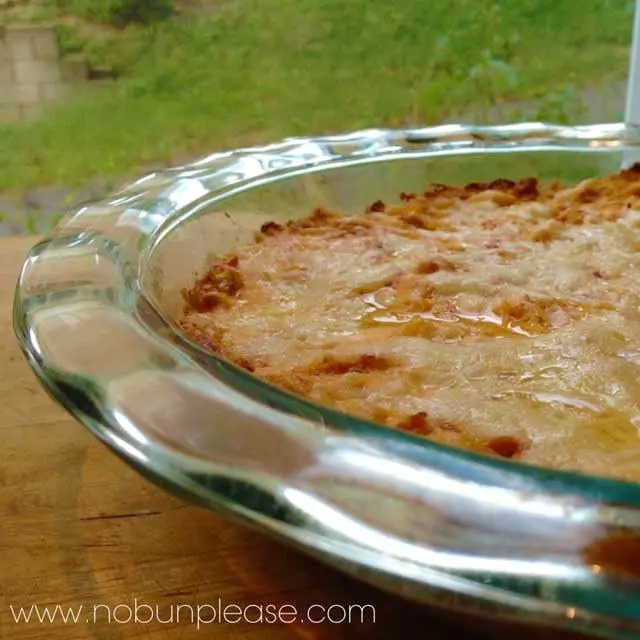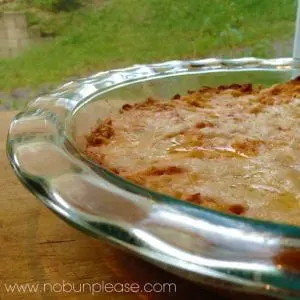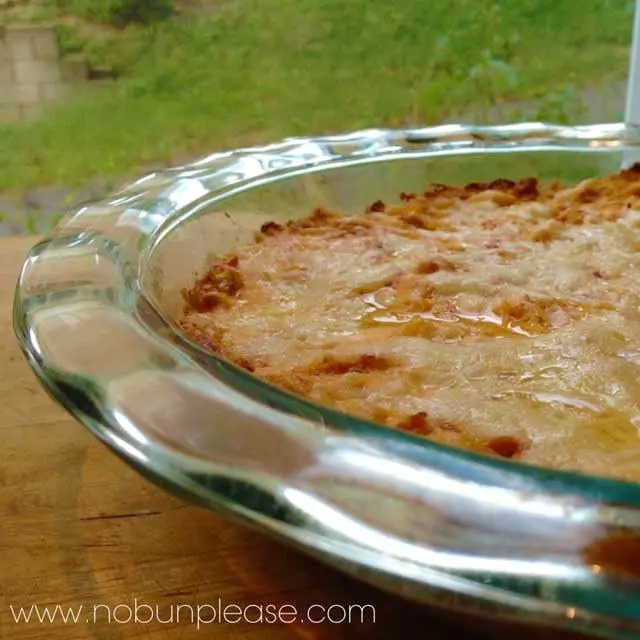 Reuben Casserole
Ingredients
½

pound

corned beef diced

1¾

cup

sauerkraut

drained (I use canned)

2

cups

swiss cheese shredded

½

cup

mayonnaise

8

oz

cream cheese

½

cup

low-sugar ketchup

2

tablespoons

pickle brine

½

teaspoon

caraway seeds
Instructions
Preheat oven to 350 degrees F.

In a sauce pan, melt the cream cheese, mayonnaise and ketchup over low heat. While that is melting, slice and dice your corned beef into half inch chunks.

Once the the mixture is melted, add the can of drained sauerkraut, a cup and a half of the swiss cheese and chopped corned beef. Mix until all incorporated and the cheese is melted.

Take the sauce of the heat and mix in the pickle juice if you have it. If not, add a tablespoon of salt, a teaspoon of vinegar and a pinch of garlic salt.

Pour into a greased dish (I used a 9 inch pie pan) and top with remaining swiss cheese. Garnish by sprinkling caraway seeds on.

Pop in the oven for about 20 minutes until the mixture is bubbling and the cheese on top is melted.

Enjoy!
Tried this recipe?
Tag @nobunplease or #nobunplease on Instagram!
Do you have a favorite comfort food? Comment below!