"This post contains affiliate links, and I will be compensated if you make a purchase after clicking on my links."
A lot of people, especially those from Texas, are familiar with the chili con carne brand Wolf Brand Chili. However, is Wolf Brand Chili keto friendly? Can people on keto enjoy it? Let's find out.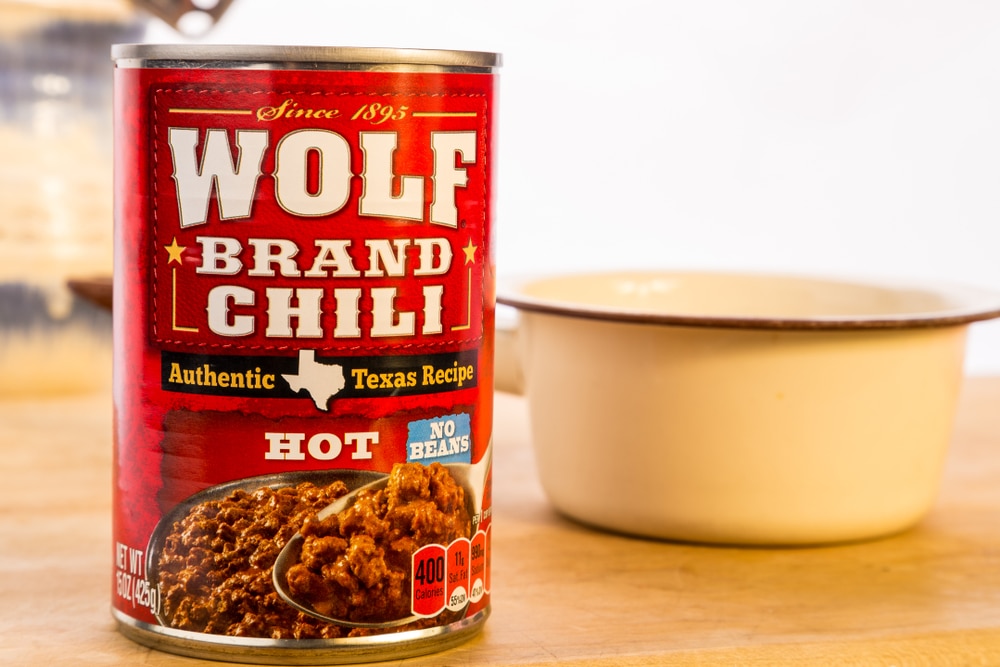 What Is Wolf Brand Chili?
Wolf Brand Chili is a brand of chili con carne. Its original recipe was created in 1895 at Texas by Lyman T. Davis.
The brand comes in different flavors like mild, chili and original. It also has hot dog sauce, lean beef chili and turkey varieties. And you can choose between chili products with beans and no beans.
But is Wolf Brand Chili keto friendly? Continue reading below!
Nutritional Information of Wolf Brand Chili
Wolf Brand Chili comes in a variety of flavors. For this post, we will check out Wolf Brand Chili's Original Chili with Beans' nutritional information.
One cup of the Original Chili with Beans provides 380 calories, has 20g of fat and 34g of total carbs. However, since it has 7g of dietary fiber, it contains 27g of net carbs. Furthermore, it has 930mg of sodium.
Now, let's find out – is Wolf Brand Chili keto friendly?
Is Wolf Brand Chili Keto Friendly?
No, Wolf Brand Chili is not keto friendly. Aside from having a moderate to high amount of carbs per serving, it also contains unhealthy ingredients like sugar.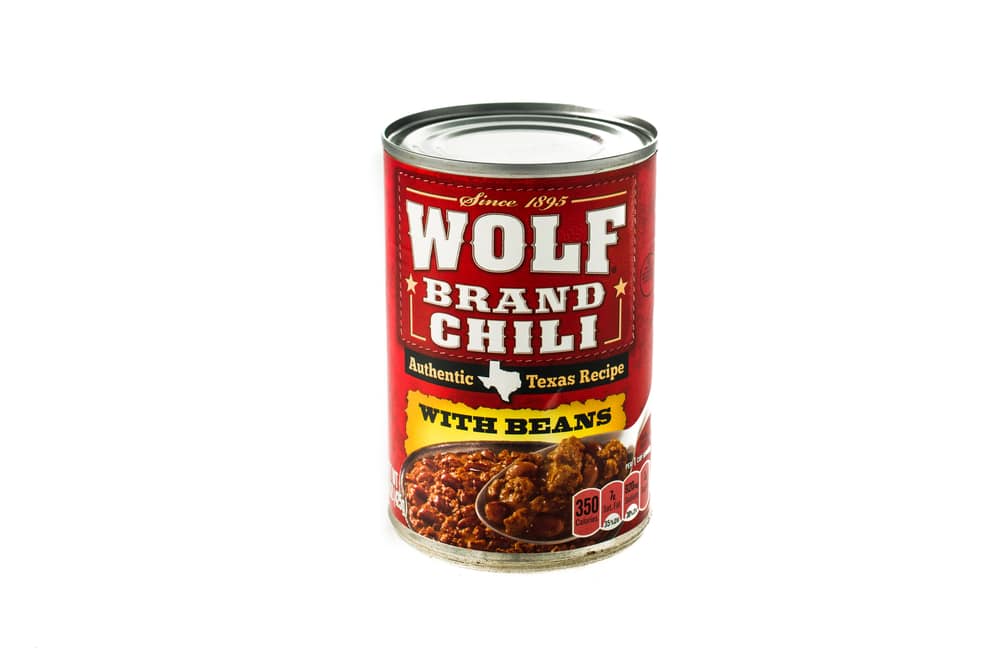 Keto Alternatives for Wolf Brand Chili
Gold Star Chili
Gold Star Chili is a great alternative to Wolf Brand Chili. It is low in net carbs and has a moderate amount of fat. It is also free from non-keto ingredients present in Wolf Brand Chili like sugar and modified starch.
Skyline Chili
Skyline Chili is another keto friendly chili alternative. It only has 1g of net carbs and 2g of fats per 35g.