"This post contains affiliate links, and I will be compensated if you make a purchase after clicking on my links."
Is Country Crock keto friendly? Let's find out if this brand of plant-based and dairy-free spread is suitable for people on the keto diet.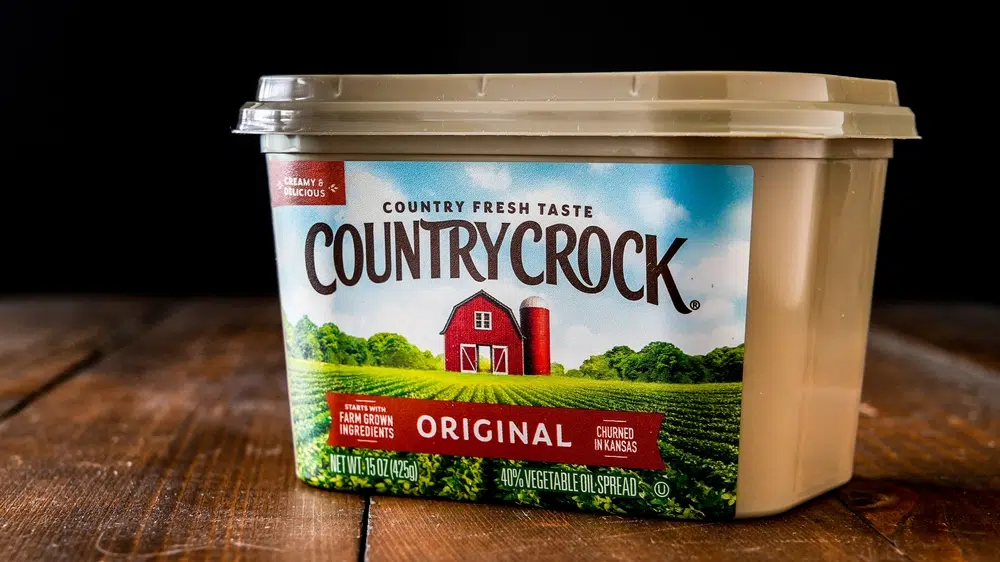 What is Country Crock?
Country Crock is a brand that originally sold creamy spreads. However, they've expanded and now also sell butter and cream.
According to the brand, their creamy spreads use farm-grown ingredients that are slow-churned in Kansas. Furthermore, their butter and cream products are plant-based, dairy-free and gluten-free.
Nutritional Information For Country Crock
Country Crock has butter, cream and spreads. But for this post, we will analyze one of their most famous spreads, Country Crock Original.
One tablespoon of Country Crock Original has 50 calories and 0 carbs. It also has 6g of total fat and 100mg of sodium. And in addition to all of that, this spread has Vitamin A and Vitamin D.
You can check their product range in detail on their website.
So, let's find out below if Country Crock is keto friendly.
Is Country Crock Keto Friendly? Can You Eat It On Keto?
No. Country Crock is not keto friendly. It has no net carbs but has unhealthy ingredients like palm oil. So if you're after clean keto food, Country Crock is not one of them.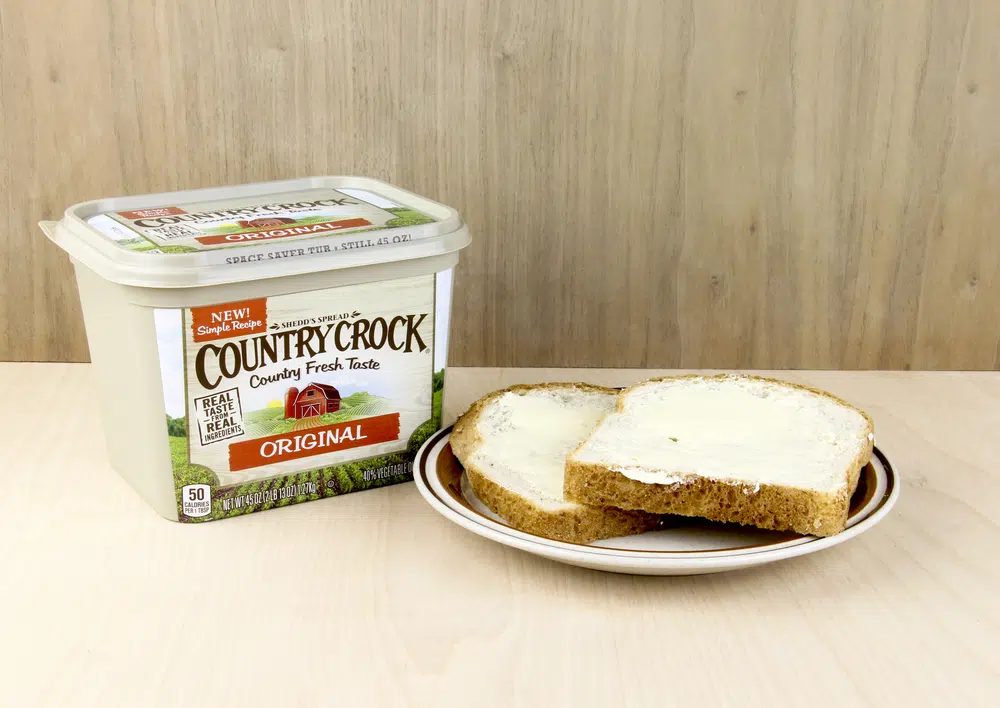 Keto Alternatives For Country Crock
Challenge Butter
Challenge butter is a great alternative to Country Crock. It is 100% keto friendly. Furthermore, it has zero carbs and a good amount of fat.
Land O Lakes Butter
This is another great alternative. This butter has zero carb and 11g of fat. Moreover, sweet cream and salt are the main ingredients of this alternative.