At No Bun Please, I am not only interested in growing my own business, but also open-minded about helping others build theirs. The demographic for my blog is primarily gluten-free, real food recipes with branches that include many low-carb, ketogenic, and paleo followers. I am passionate about quality ingredients that always have more of a natural approach.
---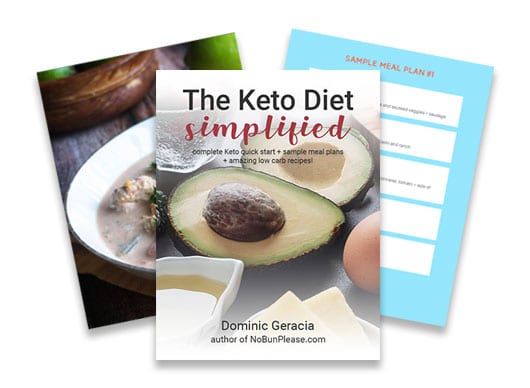 Want a printable version of ALL recipes from No Bun Please?
No ads + Lifetime Updates for just $9.99!
I'll even include my Keto Simplified Guide (exactly how I follow Keto) + Sample Meal Plans as well!
⇒ ⇒ Get it here ⇐ ⇐
---
If these qualities are in line with your products/beliefs, I would love to have you featured on the website.
For purchased ads, we do not cycle. Your ad will show up on every page for the time being.
[cscf-contact-form]